Three Kingdoms Mural Street
Three Kingdoms Mural Street
Reviewing the famous scenes of the Three Kingdoms through murals
On the Three Kingdoms Mural Street, there are 160 murals featuring famous scenes from <The Three Kingdoms> and the stories of the characters in the novel.
The pictures and explanations are well presented, so if you walk slowly and pay attention, you can feel as if you are reading a book.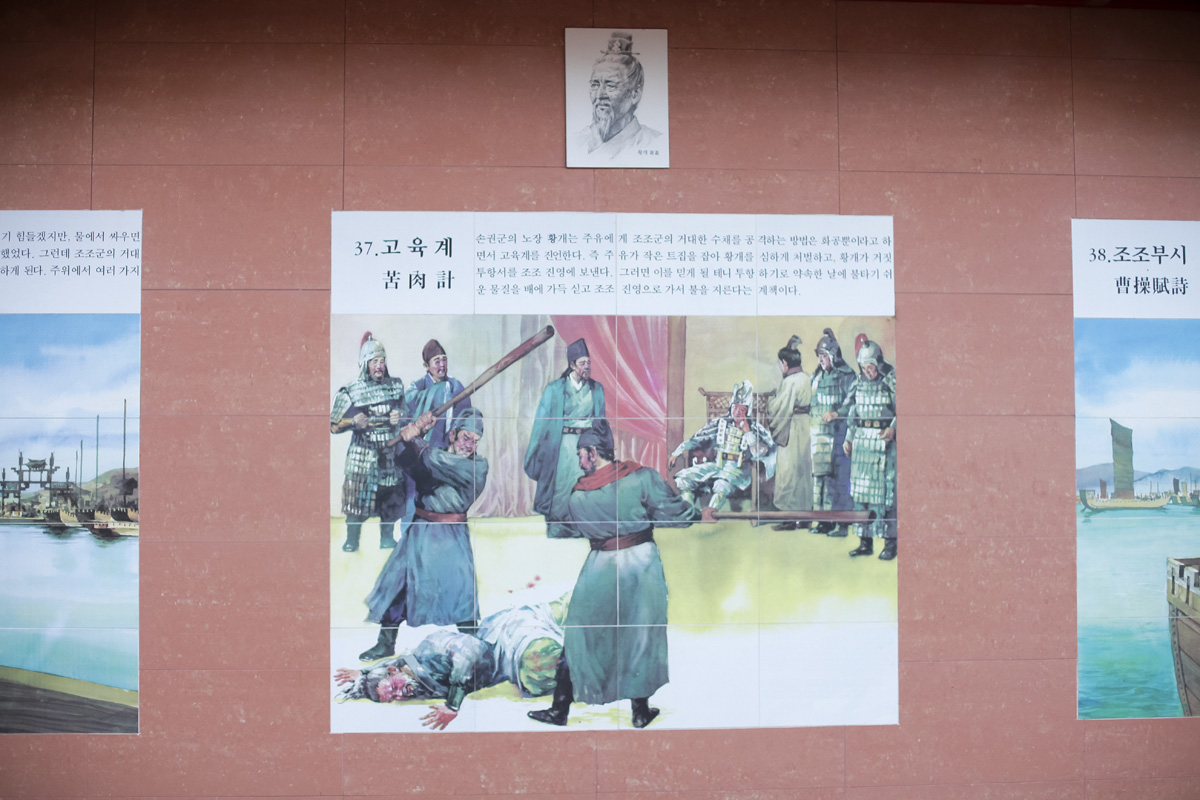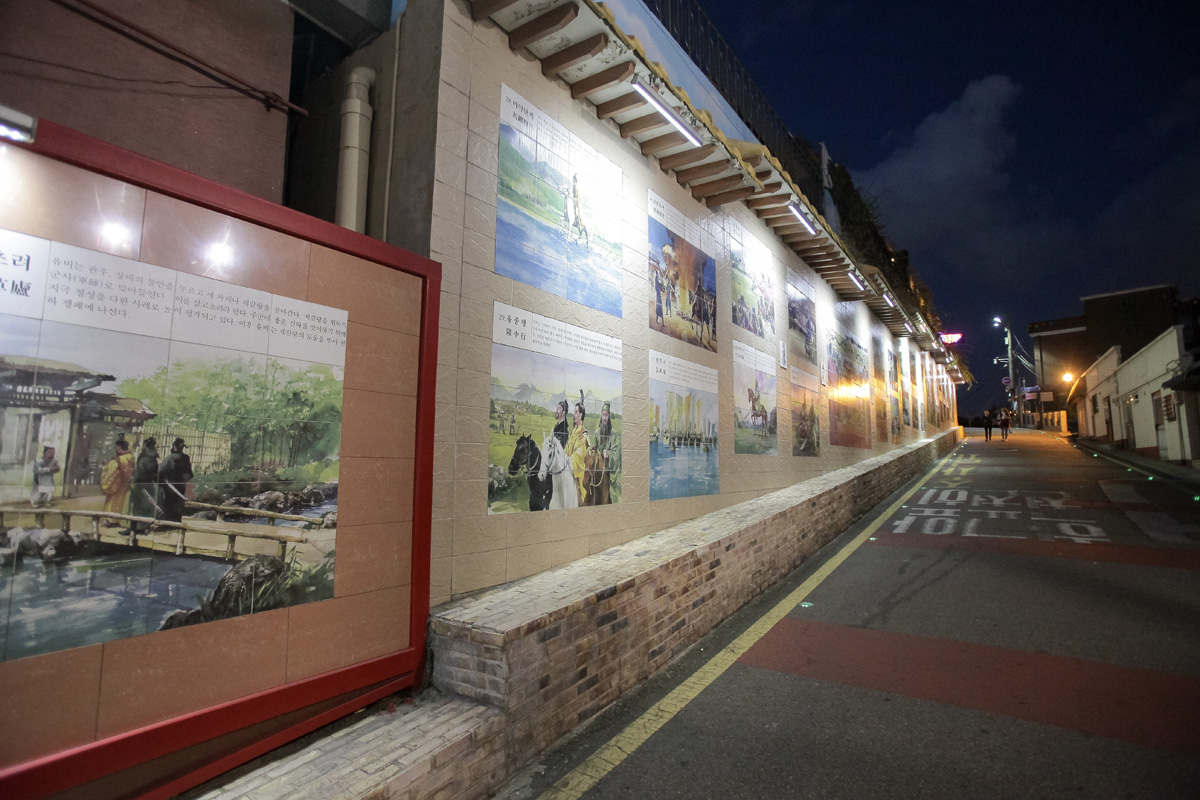 The history of the Three Kingdoms can be imagined naturally in your mind by following the murals on the wall and reading the stories Koreans know well, such as Do Won Resolution of the Three Kingdoms and Jeokbyeok War.
You can enjoy the Three Kingdoms stories through the pictures and ancient phrases.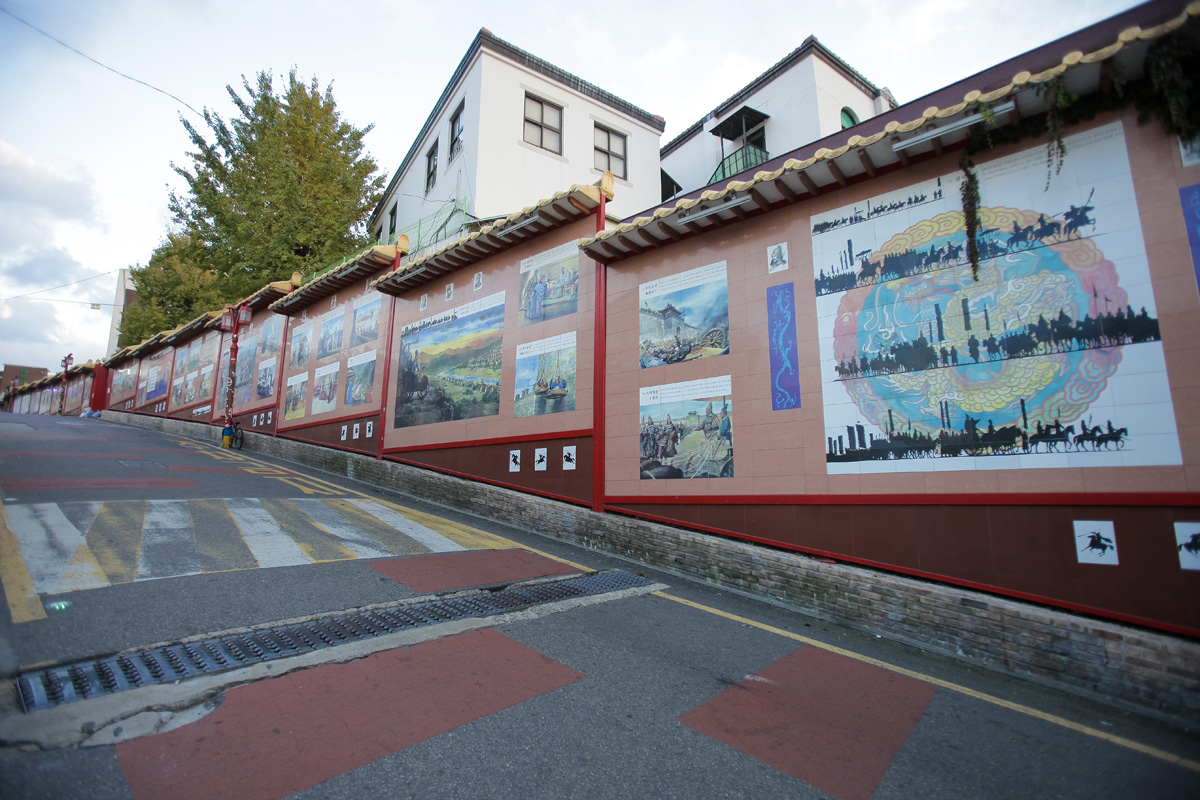 The Three Kingdoms Mural Street gives a fresh and interesting experience, as if reading a book, for both people who have read about the Three Kingdoms and those who haven't.

Location

All of Chinatown-ro 51beon-gil, Jung-gu, Incheon
Transportation

<Car> From each end point of Gyeongin Expressway and West Coast Expressway, direction towards Wolmido Island
<Subway> Get off at Incheon Station on Line 1, across from the station square → Chinatown