Songwol-dong Fairy Tale Village
Songwol-dong Fairy Tale Village
A happy journey through fairy tales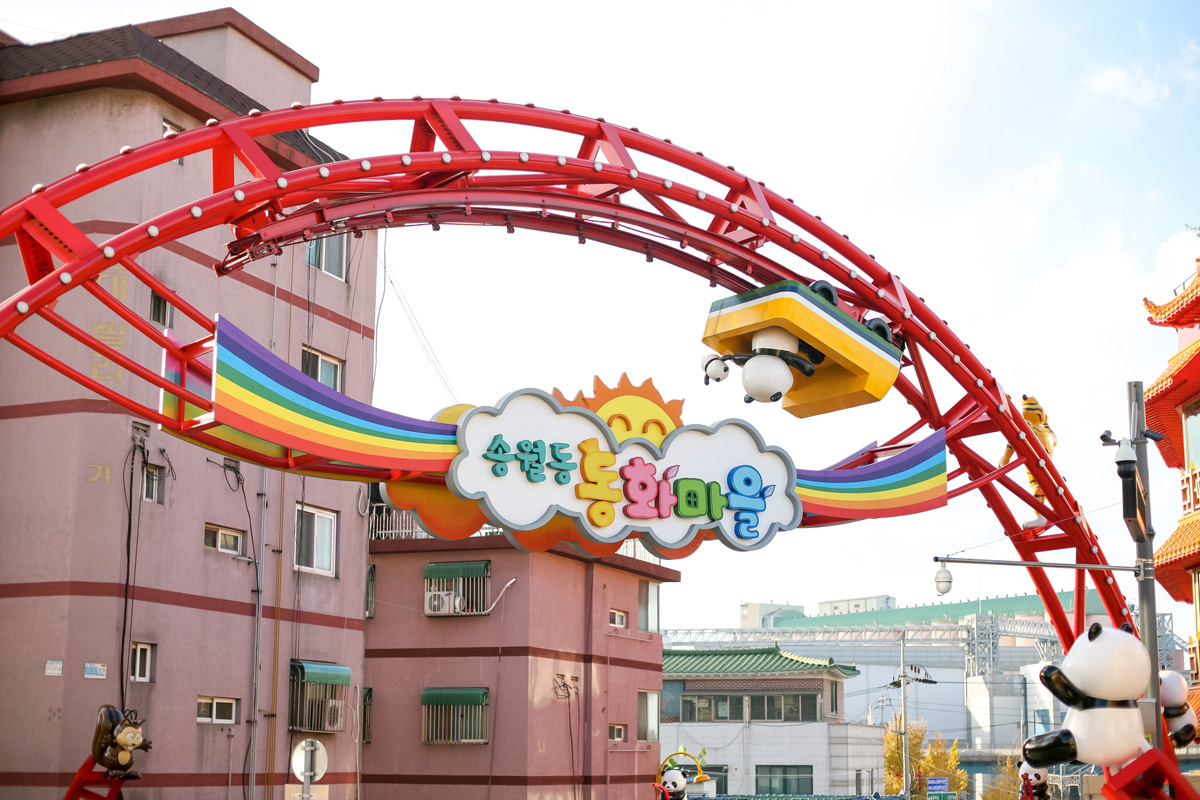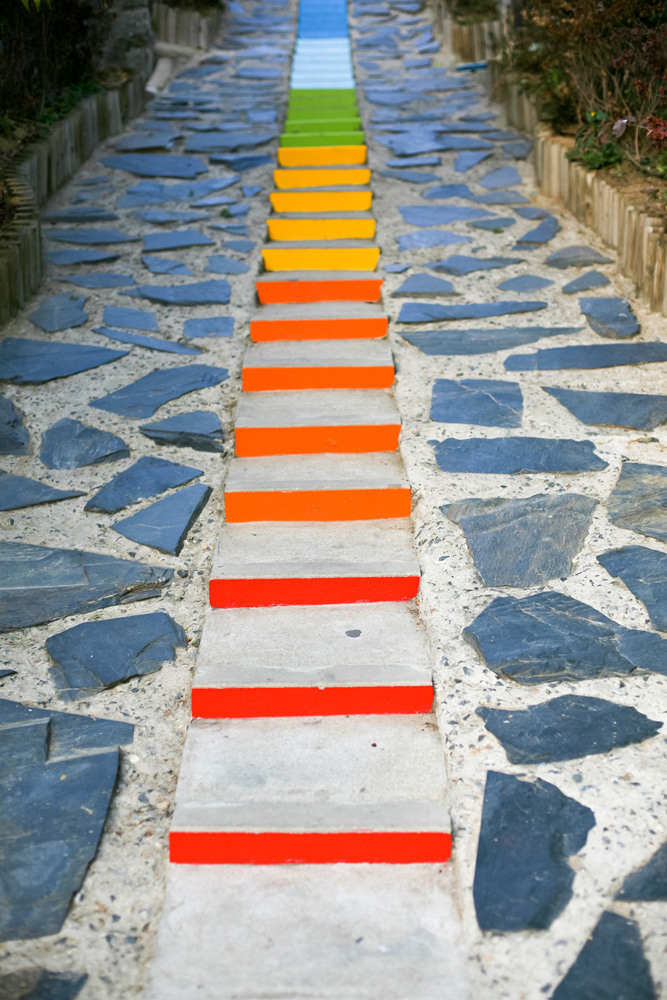 Songwol-dong Fairy Tale Village was a residential environment improvement project in 2013, using the theme of world famous paintings, coloring the entire village, and installing sculptures.
With the creation of 11 themed roads such as Dorothy Road, Red Hat Road, and Traditional Fairy Tale Road, the village has become a tourist attraction where tourists never stop coming.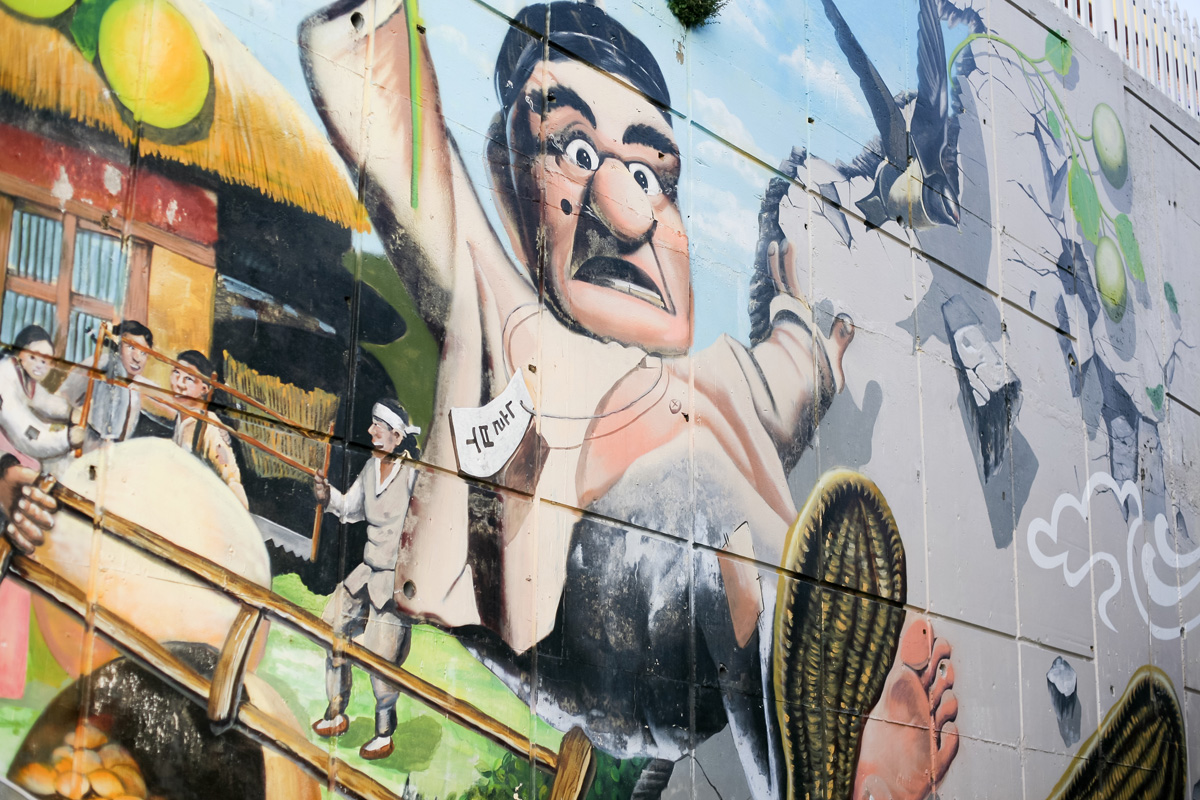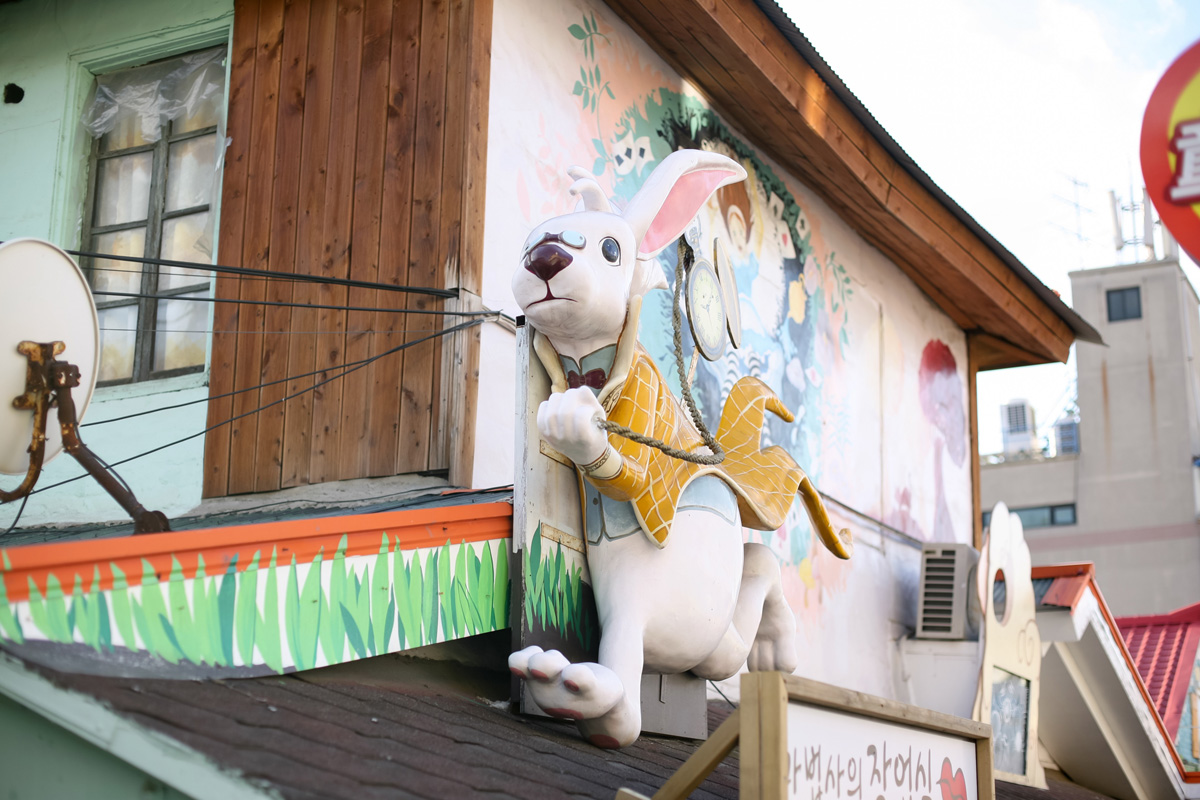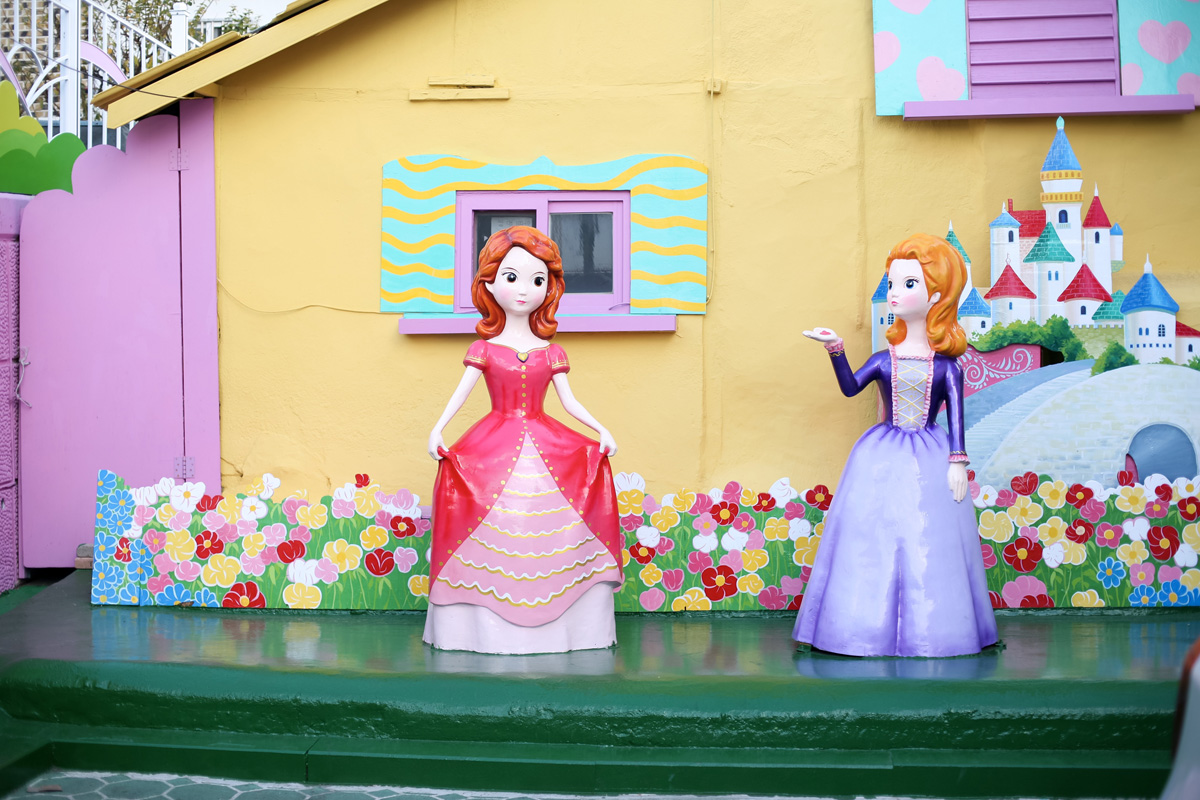 Most of the houses and buildings in town are decorated like fairy tales. The power pole transformed into a giant tree from "Jack and the Beanstalk", and the gas meter became a tin woodcutter from "The Wizard of Oz".
If you go further into the village, you will see a mural road decorated with Korean traditional fairy tales.
If you have your picture taken in front of a large painting, you will feel like you have become a hero in a fairy tale. This experience creates special memories for both adults and children.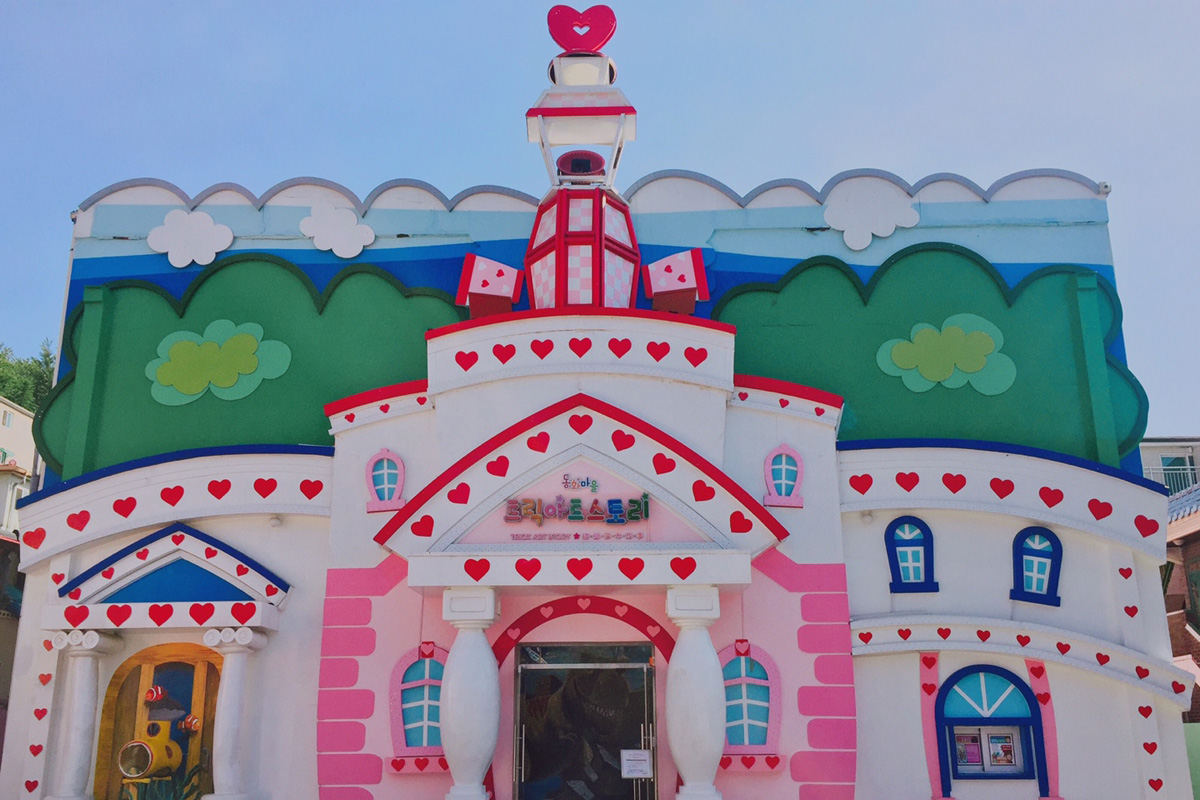 The "Trick Art Story" across the mural street is also an indispensable must-see place in Songwol-dong Fairytale Village.
Trick Art Story is two stories tall, and has 39 visually entertaining three-dimensional paintings that present an interesting experience.
It is an exhibition hall where the drawings on the two-dimensional plane come to life in three dimensions, so visitors can have fun and experience being in the paintings.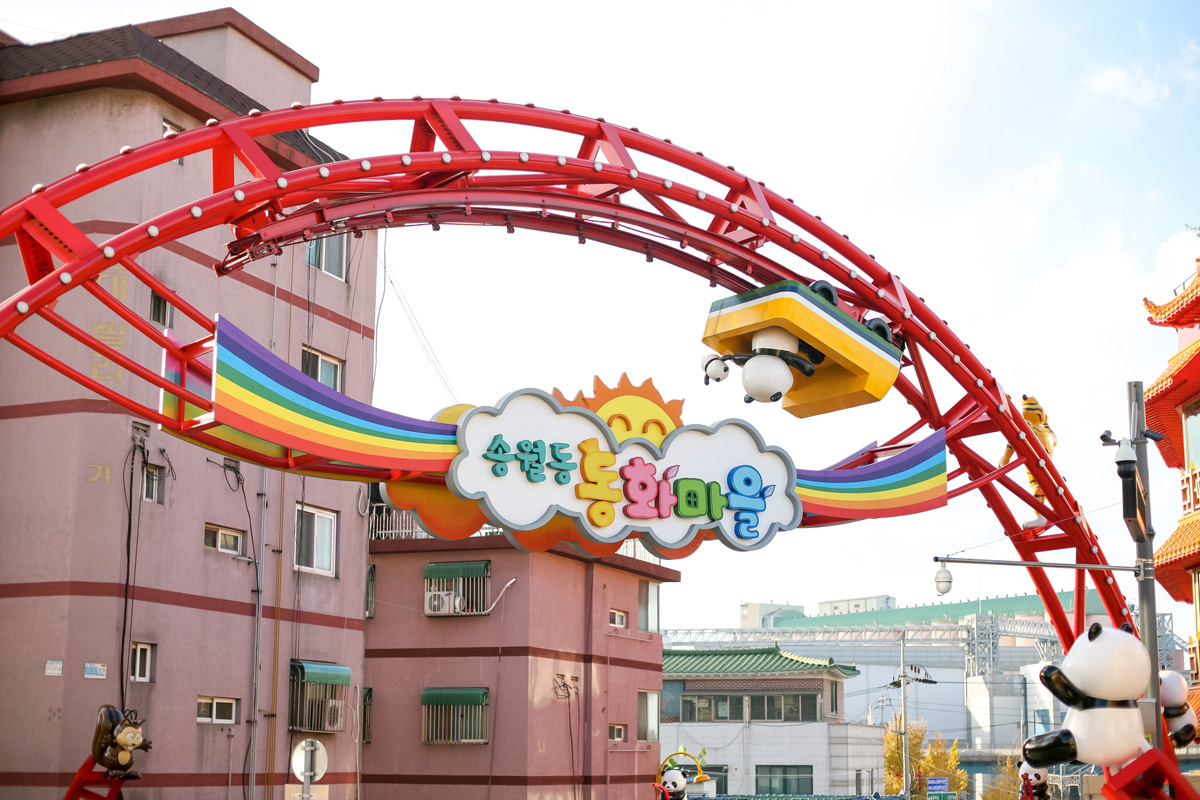 Location

Incheon Jung-gu Jayugongwonseo-ro 45beon-gil, 51beon-gil
Transportation

Take the Gyeongin Line subway (Line 1) and get off at Incheon Station, then walk for 10 minutes Use buses 2, 15, 23, and 45 in Incheon city
Inquiries

032-760-6480