Incheon General Fish Market
Incheon General Fish Market
Fish market full of fresh seafood caught in the West Sea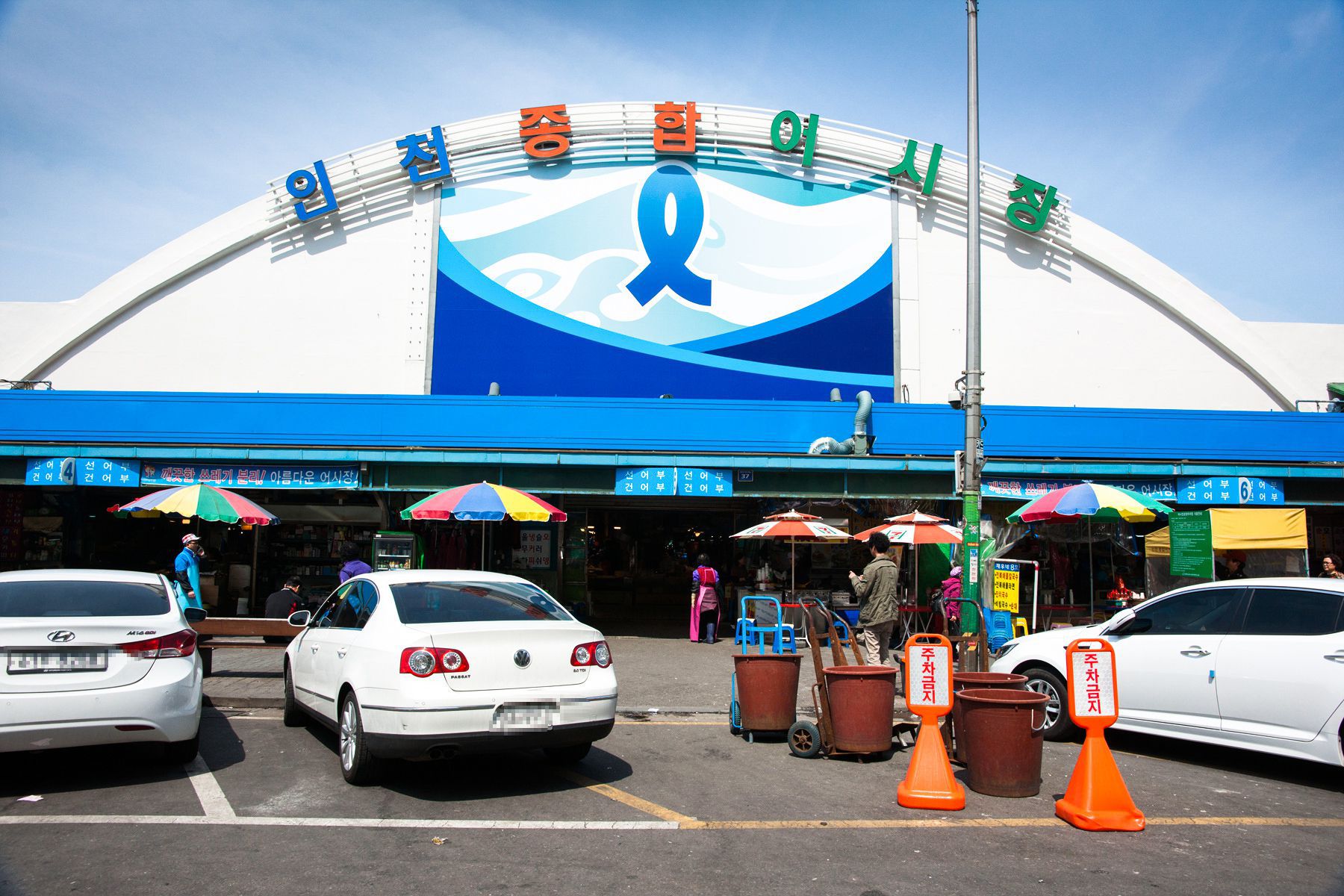 The Incheon Fish Market supplies fresh seafood directly captured by Incheon fishermen near the west coast.
It is the only production market in the metropolitan area, and the largest seafood distribution market in Korea that distributes seafood nationwide.
Since Incheon's vast West Sea is full of diverse and abundant fishery resources, you can enjoy seafood that is not easily accessible at reasonable prices.
The location is also near the Yeonan Pier, and there are many representative tourist attractions nearby.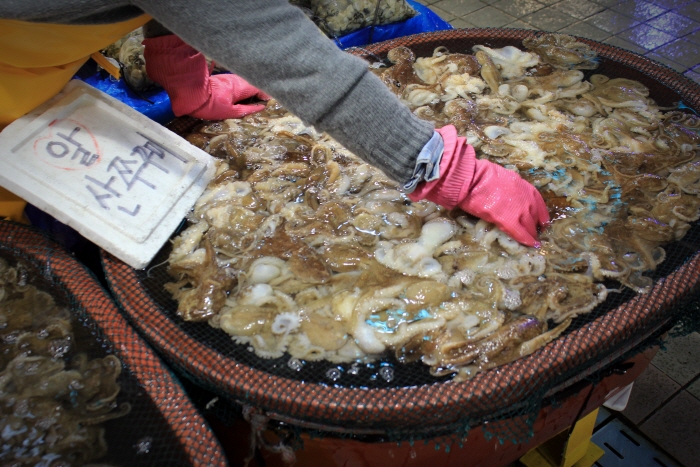 Incheon Fish Market has about 700 stores in 7 departments. It is convenient to first check for what fish species are handled by the stores and where they are located, then to use the doors nearest to them.
Fresh seafood can be found from fresh fish wholesalers and retailers; fresh live fish at the live fish section; dried fish produced at the dried fish division; salted fish aged in a crypt from the salted fish area; blue crab, shrimp, octopus, and shellfishfrom the shellfish department; and frozen fish from the frozen seafood section.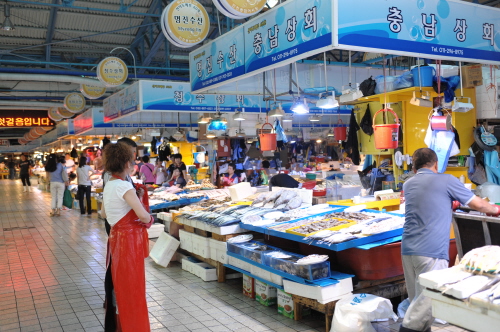 The most popular and famous seafood in the West Sea is the blue crab.
The blue crab, which represents the fish market, has the most meat during the peak season of April-May and October-November.
If you visit during the crab season, you should definitely try the taste of blue crabs filled with the rich nutrition of the coast near the West Sea.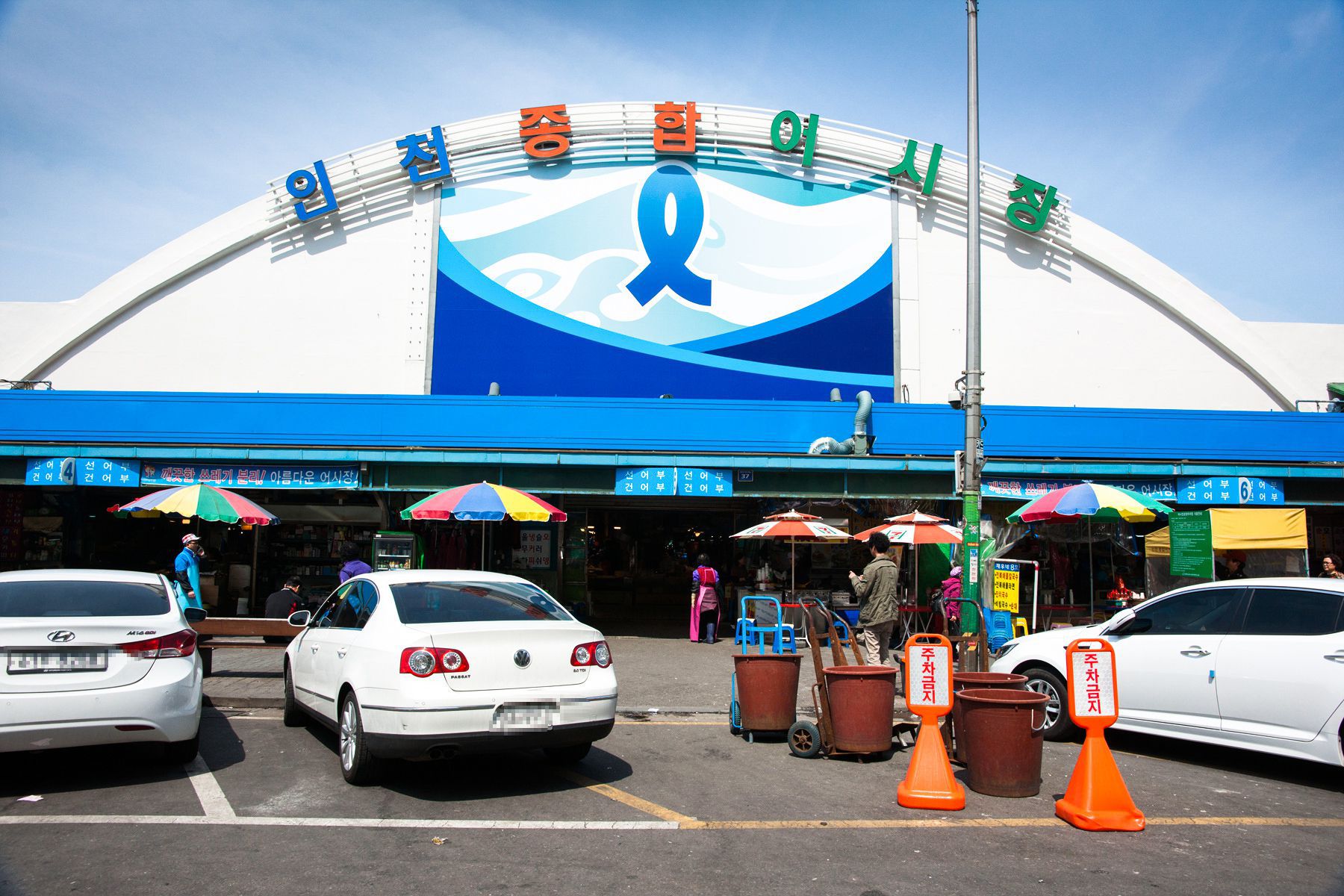 Location

37, Yeonanbudu-ro 33beon-gil, Jung-gu, Incheon