Small Muuido
Small Muuido
An island where you can enjoy coastal trekking and 8 views of Nuri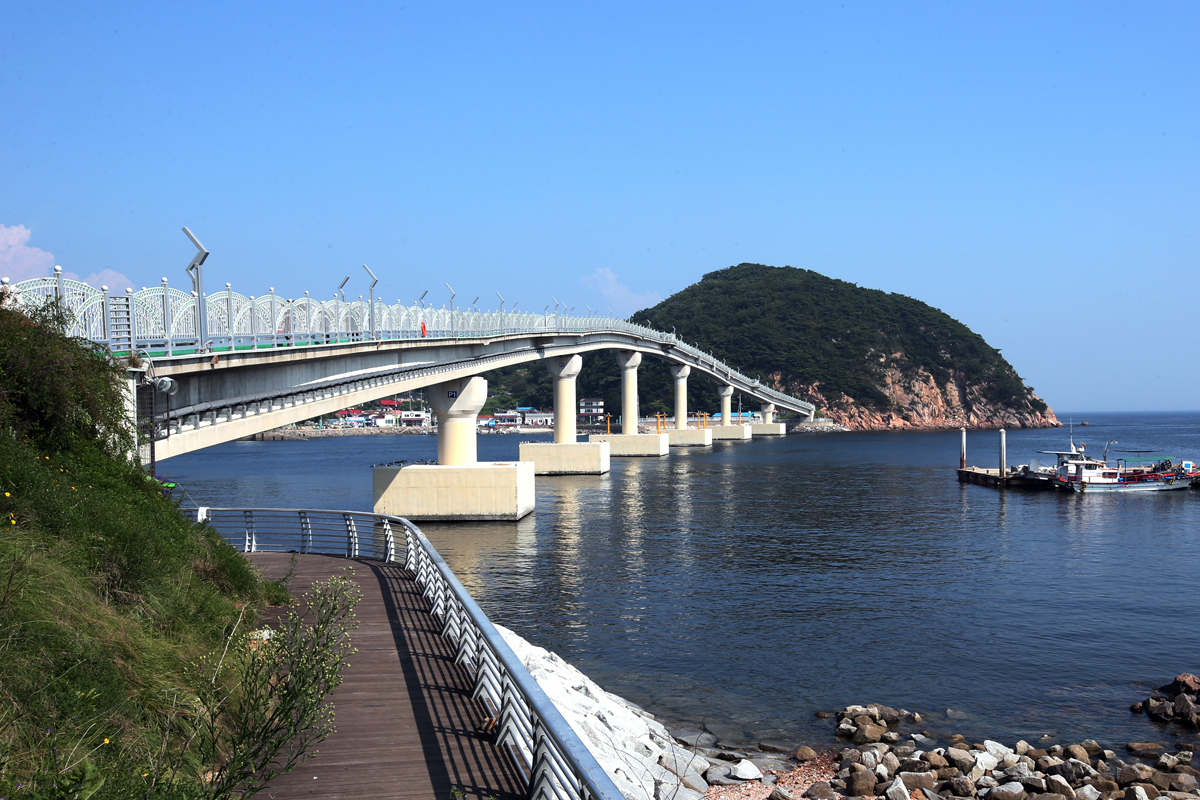 In the past, the only way to get between Muuido and Somuuido Islands was by ship.
The western and eastern villages of Somuuido were blocked by mountains, so people had to walk over the mountain path or travel by boat.
The island began to become revitalized following the construction of a bridge from Samkumi to the western village, and the creation of the Muuibadanuri-gil road around the island.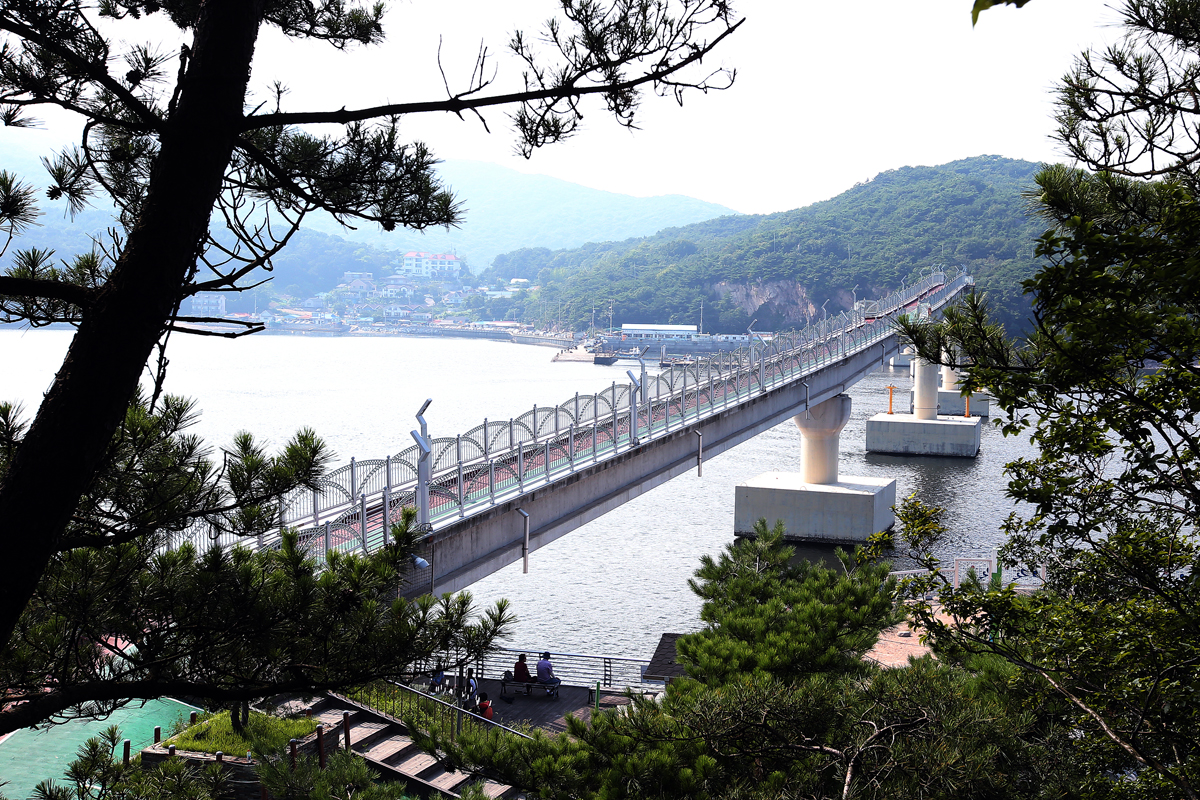 The Muuibadanuri-gil road is divided into 8 sections.
It consists of Somu's footbridge road, parallel road, Temuri road, Buddha Kaemi road, Mongyeo Beach road, Myeongsa's beach road, Haenyeoseom road, and small pine-tree road, and you can enjoy each section's characteristics as you trek on them.
When the water goes out during low tide, you can enjoy a coastal trek to the beach road of Myeongsa and Janggunbawi under Haenyeoseom road.
There is a legend that pirates spy on Janggunbawi Rock to invade the island, but when they see the shape of the rocks, they mistake it for generals and soldiers and retire.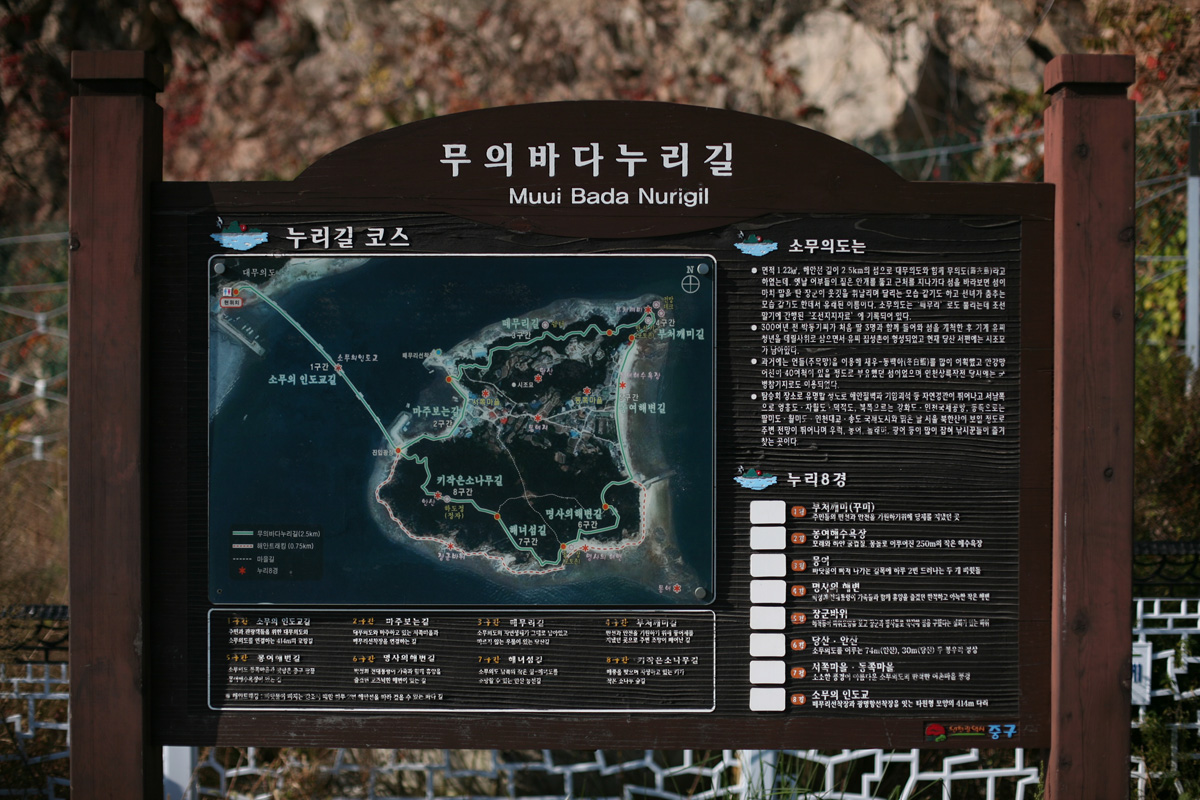 If you walk along the Muuibadanuri-gil road, you can enjoy the 8 sceneries of Nuri, including Buddha Kumi, Mongyeo Beach, Mongyeo, Myeongsa Beach, Janggunbawi, Dangsan and Ansan, West Village and East Village, and Somu's Footbridge.
In particular, when you climb Hadojeong, which is located on the top of Ansan (74m), the highest point on Somuuido, you can see the open sea and small islands.
Yeongheungdo, Jawoldo, and Deokjeokdo are located to the southwest of Somuido Island, and Ganghwado, Incheon International Airport to the north, Palmido Island, Incheon Bridge, and Songdo International City to the east can be seen together.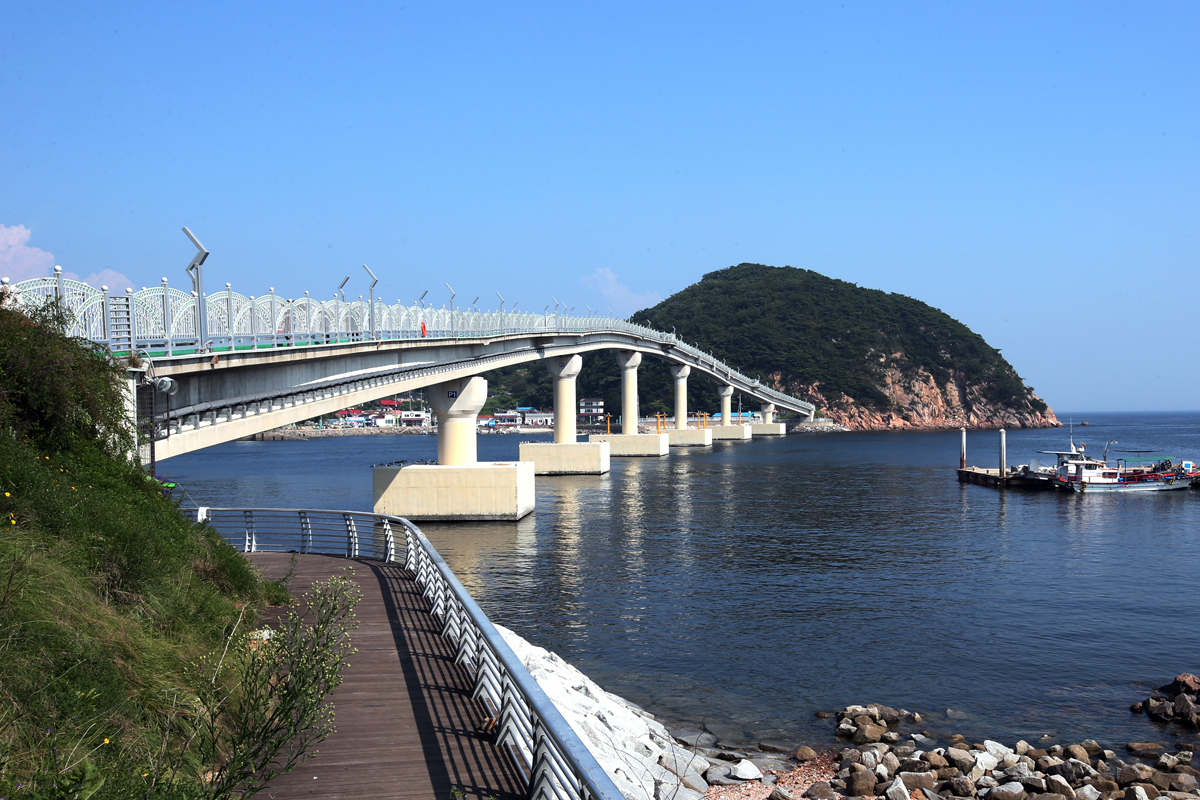 Location

Muui-dong, Jung-gu, Incheon
Transportation

* Take Bus No. 1 in Junggu at the Keunmuri Wharf, get off at Gwangmyeong Wharf and enter through Somu's footbridge
* From Dongincheon, take the Junggu 6 bus (blue minibus) and get off at Gwangmyeong Port and use the Somuido footbridge